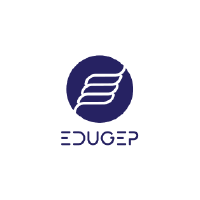 EDUGEP-CONCEPCAO, DESENVOLVIMENTO
PORTUGAL
Edugep initiated its activity in September of 2006 in Setúbal, Portugal, with the goal of creating, developing and managing projects of a social, cultural, educational and training nature.
Edugep is certified by the Ministry of Education as an Institution of Extra-School Education, is certified by the General Direction of Employment and Labor Relations and has an ISO 9001 Quality Certification, among other certifications.
Today, Edugep has many projects focused on Education, Training, Culture, Consultancy, Sports, Marketing, Advertising and IT and is a regionally recognized brand, known for the excellence of its services and focus on the client.
WEBSITE: https://www.edugep.pt/